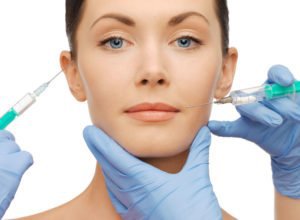 If you are unhappy with how you look, you may have considered plastic surgery to regain your youthful appearance. However, you can regain quite a bit of youth simply through injections. One such injection, Restylane, gives your face a fuller, more youthful appearance while also smoothing out laugh and frown lines. There are a few different reasons you might want Restylane over other plastic surgery options.
Loss of Fullness
If you have lost the fullness of your cheeks, you can easily get it back with Restylane. There are many reasons why men and women lose the fullness of their mid-face. For the most part, this occurs naturally as you age. You may also lose some fullness abruptly if you lose a lot of weight very quickly, such as with weight loss surgery.
When your face is gaunt, it makes wrinkles seem more prominent – especially laugh lines. Simply adding some fullness back to your face can take years off your appearance. This is easily done in a minimally invasive way through the Restylane injection.
Safe and Painless
Restylane is the only injectable approved by the FDA for this purpose . It is safe for most clients, and the procedure can be completed in less than one hour. The injection includes lidocaine, which numbs the area and prevents discomfort.
There are some side effects that have been reported in rare cases. Some clients may experience headache, itching, swelling, tenderness, and other discomfort soon after the injection. If they occur, these side effects last only a brief time. There are no known health risks with Restylane.
Lasts One Year
Results from Restylane often last around one year, although some clients have noted a favorable difference in their appearance for as long as eighteen months. It is safe to get the injection again one year after your previous injection, so you never need to have that gaunt appearance again. Contact our Tampa Plastic Surgery pratice today for more information or to schedule your consultation.