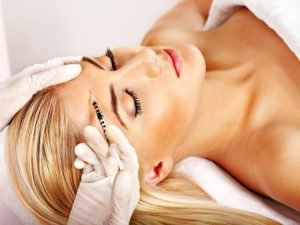 The body changes as it ages, especially as decreased collagen production limits your skin's ability to heal itself and ward off damage. But rest easy, because we live in a world where advanced technology makes it possible to boost collagen production, reduce wrinkles, and restore youth to tired skin. Facial fillers, also known as injectables, are some of the most popular enhancement products right now because they safely, naturally, and subtly wipe away signs of aging from the skin using nothing but a quick injection. If you're just delving into the world of skin enhancement now, here are the three most important things you should know about fillers.
You Have A Variety of Options
Competition drives the economy, so you can find many different types of dermal fillers available for your specific purposes. Xeomin, Botox, and Dysport, for example, are all variations of botulinum toxin type A, which reduces specific muscle activity in order to relax the muscle contractions that cause frown lines to form. All three are FDA-approved and have a huge patient following; it's simply a matter of discovering which variation works best for your skin. Other fillers like Radiesse, Juvederm, and Restylane utilize the power of hyaluronic acid (HA) to add volume into the cheeks and smooth away deep folds and wrinkles in the skin.
Fillers Can Enhance More than the Face
While the majority of facial injectables focus on eliminating wrinkles from the face and adding lost volume back into the cheek region, some injectables are also FDA-approved for use in the hands and lips. In fact, this advancement has made lush, kissable lips more attainable than ever before. This technology also gives men and women a way to add volume to hands that make them look much older than they are.
Each Product Lasts a Different Amount of Time
Botox, Dysport, and Xeomin typically last between four to six months before another injection is needed to maintain results. Certain volumizing fillers with HA last much longer, with clinical trials proving results last even at the two year mark. If you continue receiving injections with the same product time after time, you won't need nearly as much to achieve your desired results since your body will generate a cumulative effect.
Find a Tampa Plastic Surgeon who is a certified injectable professional near you to begin your journey toward younger, smoother skin.