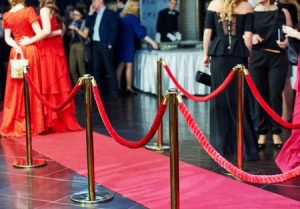 Breast augmentation is by far one of the most popular cosmetic procedures in America, for regular citizens and idolized celebrities alike. Plenty of celebrities have been open and honest about their breast augmentations, and now Nicole "Snooki" Polizzi and Khloe Kardashian are adding their names to the list of starlets who opted for breast enhancement.
Polizzi is best known for her role as Snooki in the popular reality show "Jersey Shore". She surprised everybody five years ago when she announced her pregnancy, and today Polizzi is mom to 4-year-old Lorenzo and 2-year-old Giovanna with husband Jionni LaVelle. She has been very open about the remarkably positive impact her breast augmentation had on her confidence and personal life. "Being a mom, your boobs are destroyed after having kids, especially breastfeeding. I breastfed Giovanna for a year. I want to look hot for my husband, but also want to feel great about myself and that was an insecurity that I had."
Now Polizzi is embracing a full C cup chest, and she will tell anyone willing to listen. "I know in previous interviews I've told everyone I wanted to wait to my boobs until after I had kids, but…. I'm in my prime right now. I'm going to be 29 and I want to be as hot as I can." Polizzi raises an important point, since it's very possible for mothers to get implants and still breastfeed like normal.
Khloe Kardashian, one of the famous Kardashian sisters on E's "Keeping Up with the Kardashians", hasn't yet undergone her breast augmentation surgery, but she's as open about her thoughts as Polizzi. While Polizzi sought implants due to the changes to her postpartum figure, Kardashian recently lost 40 pounds and now wants sexy cleavage to complete her new, trim appearance. As she admitted on her show, she has "Always wanted cleavage in a sports bra. So, I don't feel like it hurts to get a consultation to see what my options are and to see how serious I am."