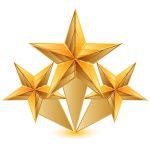 Known humorously in Hollywood as the "un-boob job," many celebrities have recently opted to remove their famously recognized breast implants in favor of more natural breast sizes. You may recognize a few, but do you know the reasoning behind their decisions?
Pamela Anderson
Baywatch beauty Pamela Anderson had some of the most recognizable breasts in America after famously increasing her bust from a 34C to a 34DD. But in 1999 she had the implants removed and stated that she wanted to embrace her natural look instead. Controversy has always swirled around Anderson, and her breast implant removal is no different. Ripley's Believe it Or Not even offered to buy her implants and put them on display!
Heidi Montag
Heidi Montag gained fame as a reality TV actress, but gained even more fame for receiving more than a dozen plastic surgery operations at one time in 2010. One of these procedures was to receive size F implants. However, at three pounds each, her implants were far too big for her slender body. Montag returned for implant removals and now has embraced her natural C cup instead.
Victoria Beckham
Every girl who grew up in the 1990s knows Victoria Beckham as Posh Spice from the girl band the Spice Girls, and most people today know her as the wife of professional soccer player David Beckham. Before she transitioned from pop star to fashion designer, Beckham had a small A cup and wanted to enjoy a larger chest. She made a major change from 34A to 34DD, and spent many years flaunting her cleavage. However, Beckham then underwent a few implant changes in 2009 and 2011, gradually going back to her 34A after the birth of her daughter Harper.
These stars are open and honest about their implants, which proves to women everywhere that there is no shame in pursuing breasts that feel the most natural and comfortable, even if it takes a few tries to get it right.