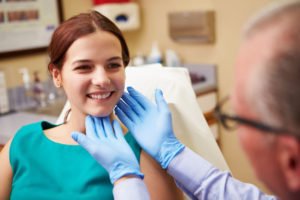 If you have been on the fence about getting a cosmetic surgical procedure, now is the time to make your decision. Putting off cosmetic surgery after making the decision to go through with it can cause a lot of issues over the duration of your recovery. Here are three excellent reasons not to put off your cosmetic surgical procedure.
Give Yourself Recovery Time
If you have a special event coming up like a wedding or vacation, you don't want to be in the midst of recovery when the event occurs. Depending on the procedure, full recovery and healing could take as long as two months. The longer you put it off, the more you risk not being recovered and healed in time for your event.
Put Aside Your Fears
The most common reason to put off a cosmetic surgical procedure is fear. You may have a fear of recovery, a fear of surgical complications, or a fear that you won't look like you want to at the end of the process. The best way to put aside these fears is to just go forward with your plans and get it over with. If you are determined to have the procedure, putting it off will only make your fears worsen as your mind worries about it.
Be Your Best Self
When you want to look and feel your best, there is no reason to put off getting your cosmetic procedure. If you are hesitating due to the financial cost because you aren't used to spending money on yourself, you should not let this stop you. You deserve to be pampered and to be your best self. If a cosmetic procedure will accomplish this for you, you should not wait. Contact our Tampa Plastic Surgery practice today for more information or to schedule your consultation.