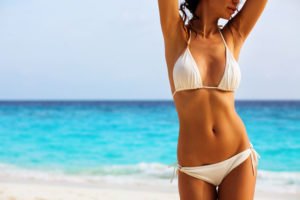 Have you considered breast augmentation surgery? There are many good reasons to undergo this procedure. Whether you want to improve your appearance, boost your self-confidence, or look amazing in your swimsuit, everyone has their own reasons for having breast augmentation. Consider these common ways in which breast augmentation can improve your quality of life.
Clothes Fit Better
For women whose breasts are disproportionately small compared to their body type, finding clothing that fits properly can be a chore. As an example, actress Anna Farris underwent breast augmentation because she wanted to fill out a bikini. She told Women's Health Magazine that she always thought of plastic surgery as giving in to "the man," but she is so thrilled with her new look that she doesn't know why she put it off for so long.
Boosted Self-Esteem
Every woman should love herself, but that doesn't mean you love how your breasts look. According to Big Bang Theory star Kaley Cuoco, loving the way you look is self-care. She underwent breast augmentation and other procedures so she would love the way she looks. She points out that while you love your inner self, you want to look good. Having breast augmentation can give your confidence and self-esteem a big boost.
Volume Loss After Pregnancy
Pregnancy and breastfeeding can ruin the shape and size of your breasts. Many women find they have volume loss and sagging breasts after pregnancy, particularly after breastfeeding for a period of time. For this reason, Jersey Shore star Nicole Polizzi had a breast augmentation combined with a breast lift to restore her breasts to a natural and appealing shape and size after having her children. She doesn't have any regrets, and now enjoys raising her children while looking like her pre-pregnancy self.
Appearance
Many celebrities have had breast augmentation simply because they felt it was necessary for their youthful appearance. Among these are Kim Zolciak-Biermann and rapper Iggy Azalea. For some women, how you see yourself and how others see you is important. You want your outer appearance to reflect your inner glow, and a breast augmentation is a perfect way to achieve this.
If you have been considering breast augmentation for these or other reasons, please contact our Tampa Plastic Surgery practice today for a consultation.