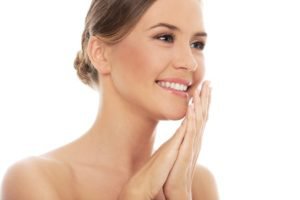 One of the things that most women can agree on is that the effects of aging can and should be combatted. There are a lot of different ways you can help yourself look younger, some surgical and some not. One of the best options you have for long-lasting results without surgery is Sculptra. Sculptra is different than other dermal fillers, and the amazing results last a long time.
Sculptra Treatments
One of the ways that Sculptra differs from other dermal fillers is that it takes several treatments to get the desired results. With most dermal fillers, one treatment of a few injections gives you the results you are looking for, but they are not long-lasting. With Sculptra, your results will last longer, but you have to put in the time first. Most patients see the results they want within about three treatment sessions, spread out every three or four weeks.
How It Works
Sculptra also differs from other dermal fillers because its primary purpose is not to give volume to your face to smooth lines and wrinkles. Instead, the goal is to stimulate collagen production so your body can give volume to your face naturally. With each treatment, your body is prompted to produce natural collagen, which can reduce fine lines and wrinkles and give your face volume where aging has caused it to sag.
Long-Lasting Results
Although it takes more treatments to get the desired result, Sculptra is often worth the investment because the results are long lasting. Most women find that their results from Sculptra last up to two years or longer. Individual results may vary, but it is much longer lasting than other dermal fillers.
If you are looking for a more natural and long-lasting solution to fine lines and wrinkles, contact our Tampa Plastic Surgery practice today for a consultation. We will help you determine if Sculptra is right for you and develop a treatment plan.