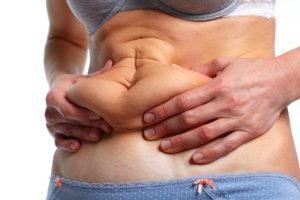 The stomach region is one of the most frustrating for women to contour and tone, especially after pregnancy and over time as the body ages. If you are frustrated or embarrassed by the extra fat on your stomach, a tummy tuck could be your solution. Rather than enduring beach season in a baggy coverup, learn more about the tummy tuck procedure below.
How Does a Tummy Tuck Work?
Also known as abdominoplasty, a tummy tuck flattens the abdomen by removing excess fat and skin from the area. It's also possible for the muscles in the abdominal wall to be tightened during this plastic surgery procedure. Patients are placed under general anesthesia before an incision is made from one hip bone to another. Excess skin is cut away, extra fat is removed with liposuction, abdominal muscles are pulled into a tighter position, and the skin is stretched back down and sutured to close the incision.
Steps For Tummy Tuck Preparation
In the months leading up to your tummy tuck, be sure to schedule at least two weeks off from work, up to four weeks off if possible. It will be difficult to complete even basic housekeeping tasks during this time, so it's also essential that you find someone to care for you and your children. You could even rent a remote recliner chair to make getting up and down much easier! Remember that movement will be challenging without use of your stomach muscles.
In the weeks leading up to your tummy tuck, prepare and freeze meals to make dinnertime easier, stop taking vitamin E and fish oil supplements, and be sure to stop eating any of the foods on your surgeon's "don't eat" list to prevent thin blood and slow healing time. The day of surgery, wear loose-fitting clothes and a top that can be removed without lifting your arms. Head into your surgeon's office ready for a transformation!
What is Recovery Like?
Due to the dramatic nature of a tummy tuck, the recovery time spans over quite a few weeks. The first two weeks require only as needed activity. You will want to avoid strenuous exercises and vigorous activities for four to six weeks in order to prevent fluid retention in your treated areas. You'll also need to wear a compression garment to reduce the formation of loose and sagging skin, control swelling, and accelerate recovery time.
Unless you become pregnant or gain and lose a significant amount of weight after your tummy tuck, your results will last indefinitely! Women who have undergone the tummy tuck procedure report improved self-esteem and happiness as a result of their sleek, sexy stomach. To begin your own tummy tuck journey, call (813) 337-6803 to schedule your Tampa Plastic Surgery consultation at Landon Plastic Surgery in Tampa or Trinity, Florida. You can transform your abdomen in just hours!