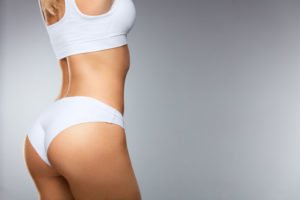 Body contouring can help you get the look that you desire. With body contouring, you will be able to look your best both in and out of your favorite clothing. There are several different procedures that fall under body contouring, but there are a few common target areas that are more popular than others. Here are the most common body contouring procedures.
Breast Lift
About 90,000 women each year have a breast lift. Although breast augmentation is still more popular, breast lifts are increasing steadily in popularity. In fact, the number of breast lifts grew about 70 percent in just one year. A breast lift is most common after childbirth or pregnancy, although you may also want to get a breast lift if you have recently lost a lot of weight.
Tummy Tuck
The tummy and abdomen are prime targets for body contouring. For people who have lost a significant amount of weight, weight fluctuations, or have had children, it is common to have some excess skin and fat in the tummy or abdomen that simply won't melt away with diet and exercise. A tummy tuck is the solution, and it is a solution many people turn to. In fact, in 2018 alone, over 129,000 tummy tuck procedures were done in the United States.
Butt Lift
Many women are also beginning to turn to body contouring to get the butt of their dreams. While a butt lift is not nearly as common as a tummy tuck or breast lift, it is growing in popularity by leaps and bounds. Over 10,000 women had a butt lift procedure in 2014, and that number continues to grow every year.
Some other common areas that people target with body contouring include the arms, thighs, and back or hips. If you are interested in body contouring procedures to help you look and feel your best, contact us today for a Tampa Plastic Surgery consultation.