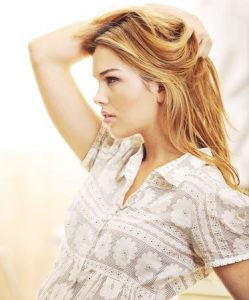 If you've recently undergone a breast augmentation or are considering doing so in the near future, preparation is key to a successful experience. Though you may be most focused on what you must do before your breast augmentation surgery, it's important to remember to make arrangements for your breast augmentation post-operative recovery time as well.
Think Ahead
There are many simple, daily tasks that you won't be able to do for at least a week after your surgery, or maybe more. It's safest to make plans so your life will be as easy and effort-free as possible during the first two weeks after surgery. Make freezer meals that just need to be cooked in the oven, stock up on bottled water, and organize your kitchen shelves so you won't need to reach for the items you use most frequently.
You also want to plan your outfits to avoid wearing anything that needs to be pulled over your head, and you'll be thanking yourself if you remember to leave your car with a full tank of gas before heading into surgery. Even though it's your breasts being changed, your arms won't be up to many tasks during post-op recovery, either.
If you have children, recovery can be even trickier, especially with young children. Try to arrange for your children to stay with a friend or family member for the first two or three days after recovery. Even better, ask a close friend or family member to stay with you during the first days or weeks after your surgery to assist in any heavy lifting tasks. Every woman responds to post-op differently, so you won't know exactly how much pain you'll be in or how well you'll respond to the recuperation process until you're knee deep in it. Better to have help and tell them they can leave early than have no support system and find yourself struggling.
The team at Landon Plastic Surgery is located in Tampa and Trinity, Florida to help you to meet your unique cosmetic needs. Call   (813) 404-3380 to schedule your Tampa Plastic Surgery appointment today!