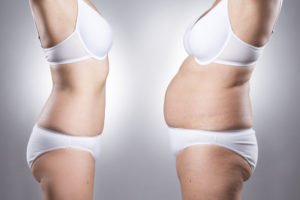 Body fat loves to stubbornly stick around in the places where you want it the least. On you abdomen, thighs, buttocks, and arms, to name a few. Due to the nature of this fat, devoting your life to fitness classes and a limited diet cannot always target the fat and make it disappear. When regular fat reduction methods fail, you can turn to liposuction.
Liposuction is a volume-reducing tool that removes fat and sculpts the body. As one of the most common procedures performed today, liposuction works beautifully if your body has strong integrity of the underlying musculature and your skin still retains enough natural elasticity. But how quickly does liposuction create results? If you undergo a procedure in April, will you have enough time to recover before your trip to Mexico in July? Be sure to investigate and understand liposuction timelines so that you can plan your procedure accordingly.
How Does Liposuction Work?
Liposuction can be completed in a few different ways. Be sure to speak with your plastic surgeon to determine which method best meets your needs. Traditional liposuction involves inserting a long, thin tube called a cannula through incisions. These incisions are always made in subtle areas to minimize the appearance of scar tissue. The cannula moves back and forth through the targeted fat layers to break up the fat, at which point the fat is suctioned out of the body.
Ultrasonic liposuction, on the other hand, uses a cannula to emit ultrasonic energy to break up the fat instead. VASERlipo is a well known ultrasonic liposuction system that delivers reliable results. Tumescent liposuction, meanwhile, involves injecting a tumescent "wetting" solution into the treatment area to firm up fat and make it easier to suction out of the body.
The Liposuction Recovery Process
Since liposuction is an invasive procedure, plan to take three to five days off work. You will also need to avoid exercise and other strenuous physical activity for about two weeks, depending upon the areas involved in your liposuction treatment and the volume of fat removed. Swelling will still be visible for a few weeks as well, can last as long as 3-6 months.
Regardless of your method of liposuction, you should expect to wear a postoperative garment for 2-4 full weeks after your procedure. You will continue to see your body shape and contour improve for up to six months. Dr. Landon highly recommends targeted lymphatic drainage to expedite your healing process starting at 2 weeks for 3-6 sessions.
Overall, you will see visible results within one to three months after surgery but may not feel ready to flaunt your body yet. If you are eager to hit the beach or throw a pool party, give yourself at least one or two months of buffer time between your procedure and your big event.
It is also essential to select a board certified Tampa plastic surgeon like Dr. Bruce Landon who has years of experience producing attractive results with liposuction. You can schedule a consultation at Landon Plastic Surgery in Tampa or Trinity, Florida by calling (813) 404-3380.