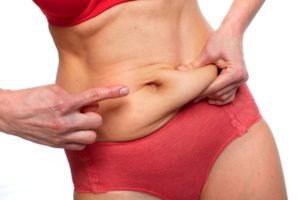 If you want a flat and toned stomach, a tummy tuck is the best way to get it. Just remember that a tummy tuck doesn't make your abdomen invincible to changes and weight gain. It's up to you to take the steps necessary to maintain your results year after year. Here's what you need to know!
How Does a Tummy Tuck Work?
Also known as abdominoplasty, a tummy tuck flattens the abdomen by removing excess fat and skin from the area. It's also possible for the muscles in the abdominal wall to be tightened during this plastic surgery procedure.
Keep in mind that a tummy tuck is more of a body contouring procedure than a weight loss tool. This means that you should only seek a tummy tuck once you are close to your ideal weight and ready to flatten your stomach, minimize stretch marks, and achieve a more contoured appearance.
Don't Undergo a Tummy Tuck Until You're Done Having Children
Pregnancy will instantly reverse your tummy tuck results for obvious reasons. A growing baby will stretch your skin, tear through your surgically-tightened abdominal muscles, and cause you to put on extra weight. It is best to wait until you know you are done having children to commit to a tummy tuck. This will allow you to enjoy your results indefinitely.
Stay Active
It also goes without saying that weight gain threatens the results of your tummy tuck. It may be tempting to look at your flat, contoured stomach in the mirror and think that you can skip your workout or plop on the couch all weekend, but the truth is that you need to maintain a regular exercise schedule in order to keep your stomach looking that way!
Hit a kickboxing class, take to the running track, or swim some laps in the pool. Any exercise is good exercise, and it will keep your stomach looking stunning.
Choose the Right Plastic Surgeon
You shouldn't trust your Tampa tummy tuck to the first plastic surgeon you find. Only a highly-qualified and experienced professional can create the tummy tuck results that fit your needs and help you love your body. Dr. Bruce Landon at Landon Plastic Surgery has been serving patients in the Tampa Area for more than 22 years. Call (813) 404-3380 to schedule a Tampa Plastic Surgery consultation with Dr. Landon and learn more about the tummy tuck results he can help you achieve.