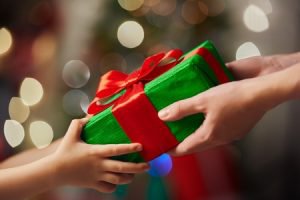 Are you totally stumped trying to brainstorm great gift ideas for your family, friends, and coworkers? It's time to think out of the box. Rather than buying material gifts that may or may not be appreciated, give the gift of personal TLC by offering a gift card for cosmetic treatments and procedures. Our Tampa skin enhancement options such as Laser resurfacing and dermal fillers make the perfect holiday gifts for everyone on your list.
Dermal Fillers
Dermal fillers, also known as injectables, come in a variety of forms to meet every skincare need. Juvederm Ultra Plus, for example, is an FDA-approved filler that uses hyaluronic acid gel to instantly reverse deep wrinkles and facial folds on the face. Radiesse also fills in deep folds in the skin but is also approved to restore volume in the hands and face to reverse age-related volume loss. For the people in your life eager to try a dermal filler but unsure where to begin, Belotero Balance is an excellent "starter filler" to smooth away fine lines around the lips and corners of the mouth.
Laser Skin Resurfacing
While dermal fillers add volume and wipe away wrinkles, laser skin resurfacing tackles complexions with extensive photodamage in order to generate dramatic rejuvenation and repair. CO2 lasers vaporize the upper layers of skin by increasing the depth of resurfacing at each pass. This process allows for color improvement, sun damage reversal, and much more.
Botox
Botox is the perfect solution to unwanted wrinkles on the forehead, around the eyes, and in between the brows. It relaxes the muscles in the face that cause extreme contractions that lead to wrinkled skin, so the skin smooths out over the span of a week and results last for months. Botox is one of the most popular cosmetic treatments due to its simplicity and effectiveness.
This season, you can simply pick up a gift card and give the people you love access to these incredible procedures. You'll make your holiday shopping significantly easier while also providing gifts that everyone can enjoy. Call to schedule your appointment with a Tampa Plastic Surgeon today.