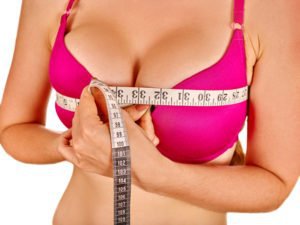 Breast augmentation continues to be one of the most popular cosmetic surgeries sought by women around the country. If you feel like your breasts are too small or you want to enhance the appearance of your breasts after pregnancy, a breast augmentation could be the perfect procedure to help you attain your ideal image. In addition to selecting an experienced plastic surgeon and carefully considering your implant options, it is also very important to identify whether you meet all of the qualifications of a good candidate for breast augmentation. Doing so will ensure your safety during the procedure and rapid recovery afterward.
Essential Traits of a Breast Augmentation Candidate
The majority of women who undergo breast augmentation surgery have naturally small or asymmetrical breasts. Others have lost breast volume after pregnancy and want to restore a more youthful and sexy appearance. Aside from these qualifications, it is important that are you are in good physical and mental health. Chronic and uncontrolled medical conditions make breast augmentation too risky. If you smoke, you need to quit prior to surgery since smoking can cause a number of complications during and after surgery.
In addition to the above physical requirements, you also must be prepared with the right outlook regarding your surgery. Rather than expecting perfection, you should have reasonable expectations of your surgery and look forward to realistic improvements and enhancements. At the same time, it's best that you have your own motivation for seeking surgery, rather than opting for surgery due to the pressure or influence of another person.
Preparing For Breast Augmentation
The success of your Tampa Breast Augmentation is largely dependant on the plastic surgeon that you select. Dr. Landon at Landon Plastic Surgery in Tampa and Trinity, Florida is the area's premier plastic surgeon who specializes in delivering breast augmentation results that meet and exceed his patients' aesthetic goals. You can call (813) 404-3380 today to schedule your consultation with Dr. Landon and begin your breast augmentation journey!