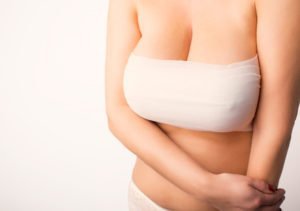 Breast augmentation has been, and continues to be, one of the most popular and most highly utilized surgical treatments in the country. The procedure is designed to enhance breast size and shape, and women of all ages and backgrounds use breast augmentation to attain the breasts they have always wanted. Thanks to a wide selection of implants and continually advancing technology, breast augmentation is now more customized and precise than ever before. However, since breast augmentation is still an invasive surgery, it is important to understand the recovery process that is involved.
The First Few Days
Since you will be under anesthesia during your breast augmentation surgery, you will feel groggy and "out of it" for the first day after your procedure. Though you'll be able to go home, you will need a family member or friend to drive you. It is highly recommended that you have someone at home help you with basic tasks during the first 24 hours after surgery. Take your prescribed medication to control any pain and discomfort, and just relax with your favorite books and movies.
After the first 24 hours pass, you'll feel more alert but you'll also become more aware of how sore you are. The pain will be tolerable, but your medications are there to help you feel comfortable. Tylenol is a popular choice because it is gentle yet effective. You will also need to follow the specific instructions provided by your plastic surgeon. Most women can shower about two days after surgery with their surgeon's permission.
After the First Week
Most women are ready to return to work between five to seven days after augmentation. You may also feel ready to engage in easy social activities again. Just remember to continue going easy on your body. Avoid all physically strenuous tasks, lifting, and bending. You can gradually return to daily activities, but exercising is strictly off limits until six weeks post-surgery.  Expect to return to your plastic surgeon for follow-up appointments as well.
After two or three months, your implants will settle into their final resting position and you will be ready to return to your daily habits without any restrictions. To obtain the very best Tampa breast augmentation results, visit Landon Plastic Surgery in Tampa or Trinity, Florida. Dr. Landon is a Tampa Plastic Surgeon with nearly 20 years of plastic and reconstructive surgery experience and can expertly create the breasts that you have always wanted. Call today at (813) 404-3380 (Tampa) or (727) 376-3999 (Trinity) to start your augmentation journey.