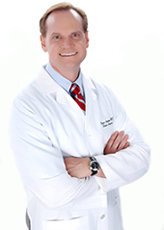 Though it isn't hard to find a plastic surgeon, it is very difficult to find an experienced, trusted, and esteemed plastic surgeon in Tampa who has a track record of success as well as the artistry required to create the face, breasts, or body that you envision for yourself.
If you live in the Tampa, Florida area, Tampa Style Magazine recently made this task considerably easier by voting Dr. Bruce Landon from Landon Plastic Surgery as the Reader's Number 1 Choice. This is a prestigious title that proves just how uniquely qualified Dr. Landon is as a Tampa area plastic surgeon.
An Impressive Background
Dr. Bruce Landon has been practicing plastic and reconstructive surgery in Tampa Bay for more than two decades. He graduated from the University of California Los Angeles School of Medicine, then completed a six-year general surgery fellowship and a two-year plastic and reconstructive surgery fellowship.  All of this training and education helped Dr. Landon acquire board certifications in plastic surgery and reconstructive surgery and become a member of the American Society of Plastic Surgery.
A Wide Range of Services
Dr. Landon takes great pride in offering patients the procedures and treatments they want the most. With superb surgical skills and the refined eye of an artist, Dr. Landon manages, time and time again, to give men and women alike the appearances they always hoped to have. At his practice locations in Tampa and Trinity, Florida, Dr. Landon offers procedures for the face, breasts, body, and hair. From breast augmentation to the Mommy Makeover and Robotic Hair Transplant system, patients can enhance and reinvent their appearances with Dr. Landon's help.  
Helping the Community
Beyond the operating table, Dr. Landon is also proud to give back to his community. Dr. Landon and his wife Cheryl are devoted to their charitable work through their foundation, Landon Outreach Foundation, LLC. They work closely with People for Haiti to provide medical care for the Haitian community. The Landons also participate in the Sneakers on Students program to provide students in Hillsborough and Pasco County Schools with the footwear they need.
Overall, Dr. Landon is a one-of-a-kind plastic surgeon Tampa is happy to have, with the experience, talent, compassion, and commitment to make cosmetic dreams come true. To schedule your consultation with Dr. Landon, just call (813) 404-3380 today.