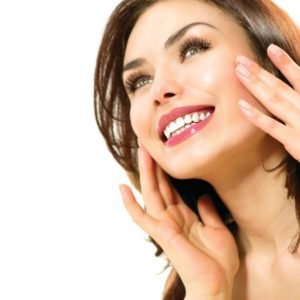 Age-related facial volume loss is one of the most common complaints among women over the age of 30. If you look in the mirror and compare your cheeks now to the way they looked at 18, you'll understand why.
It's all too common for the cheeks to suffer volume loss as a result of lost collagen production, but the consequences of volume loss don't need to be permanent. You can choose from the following cheek rejuvenation options to restore and maintain the youthful plumpness you desire.
Why Are Your Cheeks Losing Volume?
As you age, hormone changes like estrogen dips cause collagen and elastin production to slow. Slowly but surely, your skin starts to sink as its foundation fades away. Receding bones add to this unwanted equation by causing loss of bone mass that can create a sunken look in the cheeks.
Reverse Volume Loss in the Cheeks With Juvederm
Juvederm is a dermal filler that helps to reverse age-related midface volume loss without any surgery. Juvederm is an injection of tightly cross-linked hyaluronic acid that efficiently restores volume and plumpness in your cheeks. Results are visible instantly and only get better with time. This dermal filler injection can remain viable for two years, so you can enjoy your new, youthful appearance for a long time before returning for a touch-up treatment.
Microlipoinjections
A microlipoinjection takes fat from a donor area and then injects that fat into the recipient site. It is very similar to receiving a dermal filler, but your own fat is used instead of hyaluronic acid or other ingredients. After any swelling and overfilling disappear, your free fat injection will help your cheeks look fuller, younger, and healthier. This is a more permanent solution than a dermal filler because the extra fat will not fade away.
The Mini-Face Lift
If you're looking for a surgical procedure to rejuvenate your cheeks, try the mini-face lift. It only takes about two hours to lift the skin on your face to create a smoother contour that refreshes the appearance of your cheeks and jowls. While the mini-face lift does require the most commitment and recovery time, it also creates results with most longevity.
Whether you want to use a surgical or nonsurgical procedure to fight signs of aging and enhance the appearance of your cheeks, our Tampa Plastic Surgeon and his team at Landon Plastic Surgery can help. Dr. Landon has more than 20 years of experience with plastic surgery and cosmetic treatments in Tampa to help his patients love their look. Call (813) 404-3380 to schedule your consultation with Dr. Landon today.