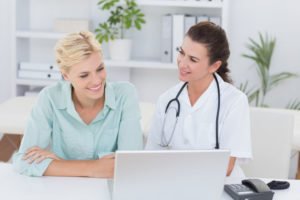 Making the decision to undergo plastic surgery is no small choice. If you are eager to make a dramatic change to your body with the help of plastic surgery, be sure to ask yourself the following four questions before scheduling your appointment.
Plastic surgery can create positive and welcome changes to your appearance, but it's always best to plan with care.
Do I Have Realistic Expectations For My Results?
First and foremost, it's important to make sure that your expectations are aligned with the reality of your procedure. Identify your specific plastic surgery goals, then do enough research to identify whether the surgery of your choice can meet your goals.
Most plastic surgery procedures require recovery time, so don't expect to see the full extent of your results immediately. By balancing your hopes with fair expectations, you can feel satisfied with your results and love your new appearance. 
Am I Prepared For the Recovery Process?
Many plastic surgery procedures require you to take time off work and plan for an extended recovery period. Time off work various depending on procedure from a day to a few weeks. Are you able to miss a week or two of work? Do you have somebody to help you around the house? Who will watch your children? It is essential you plan for this component of your plastic surgery before beginning.
How Will My Plastic Surgery Improve My Life?
Can you identify the specific way your plastic surgery will improve or enhance your life? If not, the plastic surgery you're planning may not be worth it. A breast reduction, for example, can transform your quality of life if you've been suffering from the chronic pain caused by large breasts. Or a Mommy Makeover can restore your confidence after three pregnancies and weight loss. Just be sure that your plastic surgery is serving the right purpose!
Have I Found the Best Plastic Surgeon?
Plastic surgery in Tampa performed by a skilled and caring surgeon can change your life but it is important to do your research. Before you decide on a plastic surgery procedure, make sure you have chosen a plastic surgeon who has the experience, training, and credibility to deliver the results you desire. Look for a plastic surgeon that is Board Certified in Plastic and Reconstructive Surgery and is also in good standing with the Florida Medical Association and the American Society of Plastic Surgeons.  You can also learn much from looking at patient reviews and before and after pictures.  Once you have narrowed your search, set up a consultation to be sure you are comfortable with your surgeon's demeanor, experience and expectations for your outcome.
Dr. Bruce Landon at Landon Plastic Surgery has been serving patients in the Tampa Area for more than 22 years. Call (813) 404-3380 to schedule a consultation with Dr. Landon and learn more about the plastic surgery services he offers.