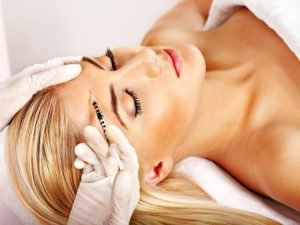 The world of dermal fillers continues to expand with more and more options. It can be hard to tell the difference between each one, let alone memorize each product's many uses and benefits. If you are seeking facial rejuvenation and want to strip years away from your appearance, you need to know which dermal fillers will best meet your needs. Here is the low down on the most popular injectables from which you might be able to choose.
What is a Dermal Filler?
Dermal fillers are liquid formulas injected into the skin to counteract signs of aging and skin damage. Though each formula offers different perks, the overall goals include plumping the skin to smooth away wrinkles and deep folds, adding lost cheek volume to sunken skin, filling the lips, and boosting collagen product to naturally heal and renew the skin.
Juvederm
Juvederm is an incredibly popular line of dermal fillers because each version of this injectable hyaluronic gel family can do something different. Juvederm Voluma XC, for example, adds volume to correct age-related volume loss in the cheeks. Sunken cheeks create premature aging immediately, and Voluma XC battles this impact to create a fuller face full of radiance for up to two years! Juvederm XC, meanwhile, is best to smooth away moderate to severe wrinkles around the nose and mouth. Juvederm Ultra XC can even plump and fill lips to create a more sensual and feminine appearance.
Restylane
Like Juvederm, Restylane can also treat moderate to severe facial wrinkles and enhance your lips with a hyaluronic acid gel. When injected into the skin, Restylane works its way into the dermal tissue to attract and bind to water molecules. This makes it extremely efficient in adding and maintaining facial volume for up to 18 months! Restylane prides itself on being able to fully correct wrinkles around the nose and mouth when patients seek the correct number of follow-up treatments.
Talk to your doctor to determine which injectable will best suit your enhancement needs. Whichever you choose, you are bound to fall in love with the new youthful face staring back at you in the mirror! If you are interested in Dermal Fillers and Cosmetic Injectables, reach out to Tampa plastic surgery expert Dr. Bruce Landon at Landon Plastic Surgery today!