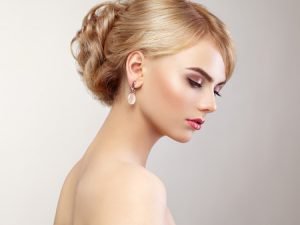 The choice to undergo breast augmentation surgery is just as significant as the decision to buy a new car or take a vacation. Just like the latter two processes, breast augmentation requires planning and careful timing to ensure that the surgery won't cause unnecessary complications with other obligations on your plate. This quick guide can help you determine how to proceed if you have any of the following major events coming up on your schedule.
You Want to Take a Beach Vacation
Mexico is tempting any time of year; just be sure to plan your beach trip in a way that gives you enough time to recover from your augmentation surgery. After breast surgery, your incisions will need about three weeks to heal enough that water can't penetrate and cause an infection. As long as your vacation is more than three weeks after your surgery, you should be able to swim in the ocean, pool, or hot tub without any worries. Also remember the UV light is a major consideration with your scars, so protect them with SPF 30.
One other consideration regarding vacation is the ability to invest in new bras, swimsuits, and tank tops. Most women feel that their breasts don't "set" until about eight weeks after surgery, which means if you purchase new clothes before that time, they may not optimally fit your postoperative size and shape after more time has passed. For this reason, it is ideal to wait about two to three months after your augmentation to enjoy the coast.
Here Comes the Bride
If you want to enjoy your wedding with a new set of breast implants, you will need to schedule a bit in advance. Experts recommend undergoing your breast augmentation about one year before the Big Day, because that will give your new chest enough time to settle in before you need to go dress shopping. It's important that your dress is ordered with the correct measurements to fit your body, so you don't want to go until you know that your implants have embraced their true postoperative shape and size. If you're in a time crunch, you can adjust this plan by receiving your implants four months before your wedding to give enough recovery time before the final fitting held two months before the wedding.
Pregnancy and Breastfeeding
If you want a breast augmentation but want to have children in the near future, you might want to wait until after your baby is born to undergo surgery. The reason is simple: pregnancy and breastfeeding will change the appearance of your breasts, and you may have different needs once your child is born.
When in doubt, talk to Dr. Bruce Landon, a leading Tampa Plastic Surgeon to see what options are available to help you match your schedule with your desire for augmentation.