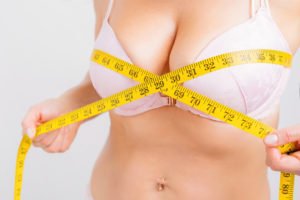 Having breast augmentation surgery is a big decision, and there are a lot of things to consider before you choose to undergo this procedure. Your plastic surgeon can help you make many of the necessary decisions such as implant type, size, and shape, as well as incision and implant placement. However, there are some things to know before your consultation and surgical plan.
You May Need a Breast Lift
Breast augmentation surgery doesn't fix sagging breasts. If you have sagging breasts, you likely need a breast lift. A breast lift can be done in combination with breast augmentation or as a stand alone procedure. While implants are still the number one preferred option for most women, breast lift procedures have been on the rise, with about a 70 percent increase in recent years. Talk to your plastic surgeon to see if a breast lift will help you get the size and shape you desire, with or without breast augmentation.
Recovery Time
After your breast augmentation, you won't see the final results immediately. It can take days or weeks for swelling to diminish. It can also take a few weeks for the implants to settle into a natural position. During your recovery, you will need to wear sports bras and limit your activity. The average recovery time for breast augmentation is four to six weeks. Plan ahead and make sure your breast augmentation procedure is well in advance of any events you have planned.
You'll Need to Quit Smoking
If you are a smoker, you are at increased risk of surgical complications. It is imperative that you do not smoke for at least two weeks before your surgery. You will also need to remain smoke-free throughout your recovery. Smoking before or immediately after surgery can lead to many issues, including poor wound healing, blood clots that could potentially be fatal, or scarring.
If you are considering breast augmentation, contact us today for a consultation. We will be able to walk you through the process, help you prepare for your procedure, and give you vital information to make your experience safe – while getting you the results you are looking for.
If you'd like to schedule a breast augmentation consultation to discuss your own needs and expectations, please contact our Tampa Plastic Surgery practice, Landon Plastic Surgery at (727) 376-3999 (Trinity office) or (813) 404-3380 (Tampa office).