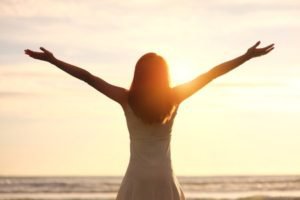 If you've noticed that sexual satisfaction no longer seems within your reach, you aren't alone! Nearly half of all women have difficulty achieving orgasm, but very few are willing to speak up about the problem.
If you want to put a little spice back in your sex life naturally, the PRP O-Shot is your answer. This ground-breaking regenerative medicine treatment will easily, quickly, and painlessly improve sexual satisfaction by rejuvenating vaginal tissue and eliminating the problems that prevent orgasm.
Take Back Your Intimate Moments
You deserve to enjoy sex, not suffer through it. The O-Shot makes it possible to achieve orgasm, escape pain during intercourse, improve natural vaginal lubrication, and so much more.
PRP is loaded with growth factors and stem cells. As soon as it is injected into the upper vagina and clitoris, PRP immediately triggers and accelerates the body's natural regenerative process. New collagen and healthy blood vessels both grow to enhance sexual drive and function. As a result, you can enjoy decreased vaginal dryness, increased sexual desire, and improvement in the quality and frequency of orgasms.
Real Women, Real Results
What better way to gauge the true impact of the O-Shot than to see the reactions of women who tried the treatment for themselves? Tamara G. from New York City recently wrote about her experience receiving the O-Shot to combat her postmenopausal symptoms of vaginal dryness, itchiness, and discomfort. In Tamara's words, "It's been less than 3 weeks and already there is a big improvement. The dry, itchy, uncomfortable feeling has totally gone, I haven't had a urine leak so far, and everything is just great."
A San Antonio, Texas woman who is 20 years younger than Tamara, also benefited from the O-Shot for a different reason. At 36 years old with six children, "I wanted to increase my sensitivity to penetration during sex and I think the shot really worked! Sex has been more pleasurable and more of something I look forward to. I can't wait to see the results when they peak at 3 months."
Schedule Your Appointment in Tampa, Florida Today
If you want to overcome your lack of libido, decreased arousal, and discomfort and pain during intercourse, contact Landon Plastic Surgery to make your O-Shot appointment today.
Dr. Landon is a leading Plastic Surgeon in Tampa and has years of experience safely and effectively injecting the O-Shot to help women of all ages take control of their intimate moments once again. Call (813) 404-3380 today to schedule your appointment at Landon Plastic Surgery.