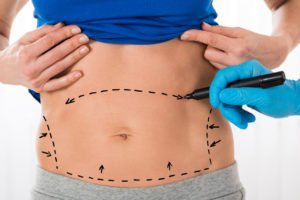 It's no secret that mothers make incredible sacrifices for their children, including the sacrifice of their bodies. Bouncing back from a pregnancy isn't easy, especially after the second or third child. Drooping breasts and a sagging stomach are just a few of the physical changes that many mothers endure. Fortunately, the Mommy Makeover can help you restore your body image and feel like yourself again. Just don't forget to plan carefully for a successful recovery process as well.
What Is a Mommy Makeover?
The Mommy Makeover is the ultimate way to restore the appearance of your body, especially in the breasts, abdomen, waist, and buttocks.
It's a single stage procedure that delivers the results you want and helps you feel like the person you used to be. The beauty of the
Mommy Makeover
is that you can customize it to your own needs. Options include breast augmentation, breast lift, buttock augmentation, liposuction, tummy tuck, and even vaginal rejuvenation.
Changes to the breasts and stomach are most common in Mommy Makeover packages. Since these procedures are more invasive, they demand longer recovery periods. The following tips will help you plan for a stress-free recovery period so that you can follow your plastic surgeon's instructions to rest.
Make Sure Child Care is Covered
Taking care of your children will be virtually impossible in the first two to three days after your Mommy Makeover, and it won't exactly be simple in the weeks to follow. Since you will be expressly forbidden from doing any heavy lifting or quick movements, keeping up after young children will present a number of challenges. Be sure to recruit friends, family members, and your spouse to take care of your children and tend to household chores.
Prep Frozen Meals Ahead of Time
If you don't want to – or cannot – rely upon your helpers to make your family dinner every night, consider making frozen meals before your surgery day. There are many casserole and crock pot dishes that can be assembled and frozen for quick and easy cooking any night of the week. This is a simple solution that keeps everybody happy and fed without any hard work.
Create a Dedicated Recovery Area
You can't exactly recover from a tummy tuck and breast augmentation on the couch while your young kids jump around you. Before you undergo your procedure, set up a space that will only be used for your rest and relaxation. Make sure it is stocked with water bottles, entertainment, snacks, pillows, and any medical equipment you may need.
Thanks to his extensive training and years of experience as a plastic surgeon, Dr. Landon of Landon Plastic Surgery has an eye for the precise balance and proportion that allows him to deliver beautiful and natural Mommy Makeover results. Call (813) 377-2081 to schedule your Tampa Plastic Surgery consultation and learn more about getting your pre-pregnancy body back for summer.