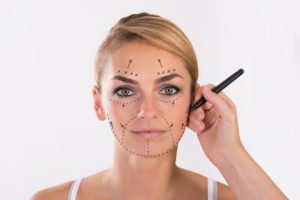 A facelift, also known as rhytidectomy, is a powerful surgical procedure that improves visible signs of aging in the face and neck. This is an invasive surgery that requires commitment and recovery time, so its important to understand how to prepare before you proceed.
A Quick Introduction to the Facelift Procedure
A facelift is a restorative surgery that begins with an incision in the area of the temple hair, just above and in front of the ear. The skin on your face is gently lifted and repositioned while the underlying muscles and connective tissues are tightened. Excess fat and skin can be removed at this time as well. All of this will reduce the effects of gravity, aging, and loss of skin elasticity to improve your look around your eyes and cheekbones.
How to Prepare
Preparing for your facelift surgery should be done based on the directions provided by your surgeon. This will most likely require you to avoid aspirin, anti-inflammatory drugs, and herbal supplements known to increase bleeding. You will also need to avoid eating anything after midnight on the even of your procedure. Be sure to have someone to drive you home from your procedure and help around the house for a few days as well.  
What Should You Expect?
Depending on your preferences and your doctor's recommendations, you will undergo your surgery under either sedation with local anesthesia or general anesthesia. Either way, you will not feel pain as your surgeon completes your facelift. Some degree of bruising and swelling after your surgery is unavoidable, but cold compresses can keep it to a minimum.
Your surgery will take up to four hours in our outpatient facility, and after one hour in recovery you can be discharged. All visible stitches are removed at 1 week, and surgical dressings are removed after 24 hours. You can shower and wash your hair one day after your surgery. Overall, you can expect your results to tighten your facial skin, reduce cheek sagging, eliminate jowls, and give you a generally more youthful appearance.
How Long Is Recovery?
You will need to devote a few weeks to your facelift recovery process. Though you can go home after just an hour, you will need to recovery for one or two weeks before returning to work. Strenuous aerobic activity should be avoided for six weeks to prevent complications, though you can walk and lift light weights a few days after your plastic surgery. You can expect to show your face after two to three weeks with full confidence! Nobody will be able to see your scars, so they will think you just look like the very best version of yourself.
Call (813) 404-3380 to schedule your Tampa Plastic Surgery facelift consultation with Dr. Landon at Landon Plastic Surgery and discover how this procedure can help you look many years younger.