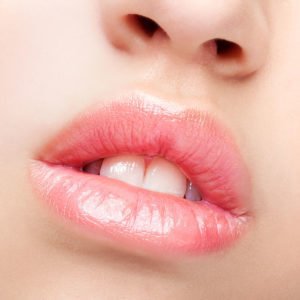 If you love full lips, you know exactly which friends and celebrities have the plump pout that you wish you had. Thanks to innovations like the dermal filler Juvederm, you only need one cosmetic appointment to create the full lips of your dreams. Whether you only want a subtle lip enhancement or dramatic results, Juvederm is your answer.
Juvederm Volbella For Subtle Lip Enhancement
Juvederm Volbella is one of the many fillers offered in the Juvederm family of products by Allergan. As one of the latest injectables to receive FDA-approval, Juvederm Volbella is specifically formulated to add subtle fullness to the lips. Volbella's gel-like consistency gently contours your lips to enhance overall appearance without looking overdone.
Volbella includes Allergan's proprietary Vycross technology that is proven to sustain natural results. You can expect your Juvederm Volbella results to add soft fullness and plumpness to your lips for up to one year. Your treatment can even be used to soften the appearance of fine vertical lines around the mouth as well. This product is known for such impressive results that it received the Allure Best of Beauty Breakthrough Award in 2017.
Juvederm Vollure Creates Natural Lip Augmentation
Juvederm Vollure also offers soft and natural lip augmentation results. If you want a balance between the subtle effects of Juvederm Volbella and the more dramatic results of Juvederm Ultra, then Juvederm Vollure is the perfect "Goldilocks" choice. This hyaluronic acid filler has been FDA-approved since March 2017. It distinguishes itself from other fillers by lasting up to 18 months.
Juvederm Ultra and Ultra Plus For a Full, Defined Pout
Just like Volbella and Vollure, Juvederm Ultra and Ultra Plus are hyaluronic acid fillers designed to add volume where you need it most. However, Juvederm Ultra and Ultra Plus are different because they are specifically designed to add bold and defined fullness to the lips.
Juvederm Ultra Plus offers the thickest formulation that can be used to transform thin lips or make a dramatic statement with plump lips. Juvederm Ultra offers similar results. Nearly 80% of people treated with Juvederm Ultra experienced improved satisfaction with the look and feel of their lips one year after treatment.
If you're ready to enhance the appearance of your lips and restore your sense of confidence, call our Tampa Plastic Surgery practice at (813) 404-3380 to make your lip filler appointment, located at Landon Plastic Surgery in Tampa or Trinity, Florida.