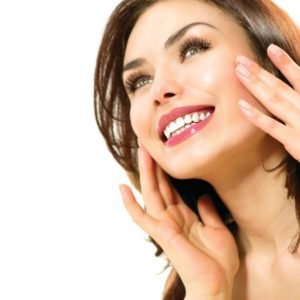 Your summer memories will stick around, but your summer skin damage shouldn't. Laser Genesis is a new and exciting facial rejuvenation treatment for the skin to wipe away signs of damage using a simple non-invasive laser treatment.
The Benefits of Laser Genesis: Smoother, Younger-Looking Skin
Laser Genesis is a YAG laser used for non-ablative laser resurfacing, so it offers a host of benefits for the skin. YAG lasers are known for their superior performance in anti-aging skin treatments because they resurface the skin in order to remove moderate facial wrinkles, surface scars, and discolorations. Since the Laser Genesis is non-ablative, it does not cut, remove, or harm the top layer of your skin. Instead, the laser energy penetrates through your skin surface and is absorbed by your skin tissue to deliver results.
This "lunchtime laser treatment" is quick and simple yet truly effective. It can smooth your skin texture, diminish pore size, reduce redness and scarring, and even treat acne! Many patients love this treatment because it does not require any inconvenient downtime or cause redness and swelling. Best of all, the Laser Genesis stimulates extra collagen production in the skin over time, so it helps the skin continue to regenerate even after each treatment ends.
The Laser Genesis Treatment
Laser Genesis begins with an evaluation of your skin to determine how many sessions will effectively heal your skin. Six sessions spaced one month apart is a common treatment plan. After you place blackout goggles over your eyes, your technician will move the Laser Genesis handpiece around your cheeks, chin, nose, and forehead. You can expect to feel a comfortable warming sensation, but it will not cause you significant pain! You'll notice that your skin looks bright and vibrant after one treatment, and the effects will continue to culminate over your series of treatments. By the time your sessions are done, your skin will look and feel years younger.
Landon Plastic Surgery in Tampa and Trinity, Florida is proud to offer customized Laser Genesis treatments to help all patients fight those unwanted signs of summer skin damage and aging. Call (727) 777-6771 today to make your first appointment at our Tampa Plasic Surgery practice!