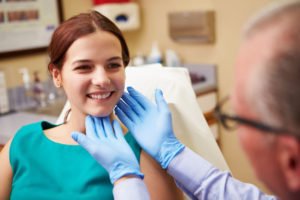 Maintenance is a part of your daily life. You brush your teeth to maintain oral health, you do the laundry and wash dishes to maintain the order of your home, and you schedule oil changes and tire rotations to maintain the function of your vehicle. That commitment to maintenance is no different after cosmetic surgery. Whether you undergo a breast augmentation, face lift, or anything in between, the right maintenance will help your cosmetic surgery results last.
Follow Your Surgeon's Instructions Carefully
It might seem harmless to cut corners on your surgeon's post-surgery instructions, but every recommendation given has a purpose. Careful postoperative care helps to ensure that you heal properly, and there is no question that proper healing is a necessity for long-lasting results. If you are ever unsure of a directive or concerned about your healing process, don't hesitate to call your Tampa Plastic Surgeon for advice.
Make Consistently Healthy Choices
You know it's important to eat well and exercise, but it turns out that those good habits will also extend the life of your cosmetic surgery results. This is especially true for body contouring procedures that helped you attain slim and sleek contours. You must remain at a healthy weight for those results to show! Staying healthy also prevents your skin from stretching and ruining the improvements you achieved with your surgery.
Plan a Strategic Skin Care Routine
Your cosmetic surgery improved and enhanced the appearance of your body, but it did not magically protect your skin from sustaining future damage. This is why it's so important to maintain a smart skin care routine that includes washing, moisturizing, and using sunscreen every single day. It's an additional perk if you can use a medical grade line of skincare products offered by your plastic surgeon's office. They use potent and clinically tested ingredients to deliver real, measurable results.
Schedule Regular Treatment Sessions
Depending on your cosmetic surgery, regular treatments like Botox or Juvederm have the potential to make your results last even longer. A brow lift, for example, is perfectly complemented by Botox treatments to minimize muscle movement and protect the integrity of the surgery.
When you receive your cosmetic surgery from Dr. Landon at Landon Plastic Surgery in Tampa, Florida, you will receive high-quality care and advice to help you make the most of your beautiful results. Call (813) 404-3380 to schedule your Tampa Plastic Surgery consultation and learn more.