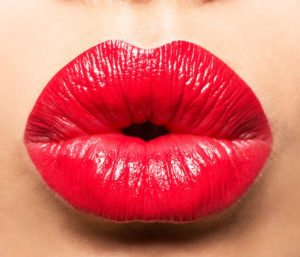 Plump, kissable lips are gorgeous, but they are hard to come by naturally. How many years have you spent admiring the full lips of your favorite celebrities, wondering how you could achieve the same results?
Thanks to injectables like Juvederm and Restylane, you are just one appointment away from having the full lips you've always wanted. Here's what you should know about the dermal fillers that can transform your appearance.
Get The Best Fullness With Juvederm Volbella
Juvederm is one of a few dermal fillers that is made with hyaluronic acid, a critical component of the skin's health due to its role in volume and hydration. Juvederm Volbella is designed specifically to fill the lips with volume to your exact specifications.
Volbella stands out from other fillers because it uses "patented Vycross technology" that crosslinks the hyaluronic acid molecules to create a tighter and longer lasting formula. When you receive a Juvederm Volbella treatment, you can trust that you'll enjoy the following benefits:
Improved lip symmetry
Smooth consistency
Redefined lip contours
Subtle and attractive fullness
Best of all, Volbella is FDA-approved to last for 12 to 18 months before another treatment is necessary. Your lips will look beautiful, natural, and kissable.
Restylane Silk For Natural-Looking Lips
Restylane Silk is another valuable filler for the lips. It uses a hyaluronic acid gel with smaller, smoother hyaluronic acid particles to provide natural-looking results along the lips. Placing extra hyaluronic acid into the lips combats the age-related thinning caused by loss of collagen and elastin.
Since the results of Restylane Silk are easily customized by your Tampa dermal filler expert, it's possible to improve your lip-to-eye relationship, enhance side-to-side symmetry, create a better projection of the upper lip, define your cupid's bow, and bring fullness to the center that tapers off at the corners.
Redefine Your Lips Today
Even if you weren't born with naturally full and pouty lips, Juvederm Volbella and Restylane Silk make it possible to redefine your appearance and get the lips you've always wanted. Call to make your dermal filler appointment at our practice for Plastic Surgery in Tampa, Florida today.