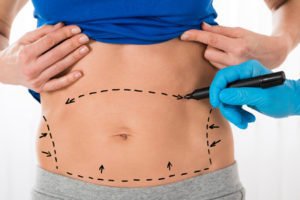 Becoming a mother is a beautiful, emotional, and irreplaceable gift, but it is also the cause of many unwanted physical changes for the mother herself. Childbirth isn't just painful; it leads to everything from stretched abdominal skin and deflated breasts to diminished self-esteem. Women deserve to feel good about themselves, but this isn't always easy after the effects of pregnancy and childbirth have taken hold. This explains why the Mommy Makeover has soared in popularity in recent years. If you're searching for the perfect gift for a special new mom in your own life, consider the Mommy Makeover.
A Mommy Makeover Is Like a Time Machine
The Mommy Makeover is a combination of treatments that tackle and resolve the physical changes caused by pregnancy and breastfeeding, especially in the breasts and abdomen. The physical enhancements achieved during a Mommy Makeover often lead to improved emotional and mental health as well. A standard Mommy Makeover includes a breast augmentation and/or breast lift paired with a tummy tuck surgery. This strategic combination helps to restore a mother's pre-baby physique and improve her confidence.
The Results Solve Major Postpartum Body Problems
Many mothers, especially those who have experienced multiple pregnancies, find that they have extra fat and sagging skin on their abdomen many months after giving birth. It's also common for these women to have separated abdominal muscles. Even the most rigorous diet and exercise routine cannot combat these side effects of pregnancy. A Tampa Mommy Makeover can reverse all of this damage with a tummy tuck to remove excess fat and skin and repair the ab muscles. It's even possible to make an incision around the navel and relocate it higher on the stomach!
Breast enhancement is the other cornerstone of the Mommy Makeover. Many women are disappointed by lost breast volume and perkiness after pregnancy and breastfeeding. The breast augmentation and/or breast lift portion of the Mommy Makeover easily fixes any breast problems by enhancing them to exact specifications.
Call (813) 404-3380 to schedule an appointment with a Tampa Plastic Surgeon at Landon Plastic Surgery. You'll be giving the gift of self-confidence and happiness.