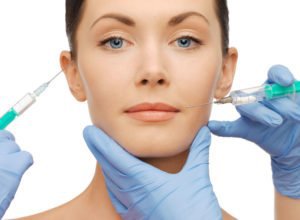 The makers of Juvederm have a number of dermal fillers available for reversing the signs of aging. If you have not used dermal fillers before, you might be wondering which dermal filler is right for you. This month we have four dermal fillers on special. To take advantage of this offer, read on to learn which Tampa dermal fillers you might be interested in receiving.
Volbella
Juvederm Volbella is a special dermal filler that is designed to reverse the signs of aging around the mouth. This dermal filler will plump the lips and restore lost volume. It can also eliminate lip lines and pucker lines around the mouth. Many people can benefit from Volbella, especially when combined with other treatments.
Vollure
Juvederm Vollure is a dermal filler formulated to eliminate laugh lines, also called nasolabial folds. Laugh lines can be the result of a loss of volume in the lower face, or they can simply be caused by a lifetime of smiles and laughter. Either way, these lines can add many years to your appearance. When you get a Vollure treatment, you will see an immediate reduction of laugh lines.
Voluma
Juvederm Voluma is a dermal filler designed to restore lost volume to the face, primarily the cheeks, cheekbones, and chin. As a person ages, their body creates less collagen, which can cause the face to lose considerable volume. Volume loss in the chin and cheeks can also occur through rapid weight loss or illness. This can give you a sunken or hollow look that can make you look much older than you really are. Voluma reverses this process and plumps the face.
Kybella
Are you tired of feeling like you have a double chin? Kybella is the only dermal filler that is FDA approved for eliminating a double chin. The injectable is placed under the chin in that stubborn, flabby area. The solution dissolves the fat cells that are causing the double chin and firms up the area with new collagen.
If you are interested in one or more of these dermal fillers, contact our Tampa Plastic Surgery practice at (813) 404-3380 for an appointment and take advantage of our special offers!