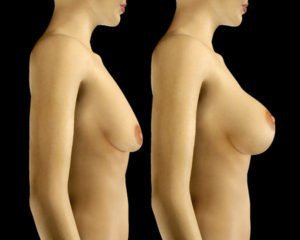 Gummy Bear implants made a splash into the breast augmentation scene in 2012 when the FDA approved Sientra's form-stable breast implant. Women around the country are curious about this new trend, especially pertaining to the comparison between a gummy snack and a type of breast implant. Here are all of the basic facts you need to know to understand the gummy bear trend.
What is a Gummy Bear Implant?
Dr. Grant Stevens, a California-based plastic surgeon, coined the term "gummy bear breast implant" after observing that the form-stable implants retained their shape even when cut in half, just like a gummy bear candy. The nickname aside, gummy bear implants are crafted from cohesive silicone gel that keeps it shape, doesn't rupture easily, and is very stable.  
New on the Market
Before the FDA-approval of the Sientra "gummy bear" implant, Americans could only receive implants with such a high-strength silicone if they participated in clinical trials. Now they are widely available not only from Sientra but also popular implant manufacturers like Allergan and Mentor. Given their strength and special form, "gummy bear" implants are more expensive than standard silicone and saline options.
Shape, Softness, and Longevity
Hani Zeini, CEO of Sientra when the gummy bear implants first became popular, explained that his company does "not condone the use of such terms" because comparing the implant to a piece of candy trivializes the true innovation that the form-stable implant offers. Indeed, the highly cohesive breast implants cannot leak and are a bit firmer than standard silicone implants. They also retain their shape more effectively, which delivers more fullness to the upper part of the breast when standing.
To learn more about "gummy bear" implants and work with a Tampa Plastic Surgeon expert to select the type of implant that is right for your own body, contact Landon Plastic Surgery at (813) 404-3380 (Tampa) or (727) 376-3999 (Trinity). Dr. Landon has nearly 20 years of plastic and reconstructive surgery experience and will help you understand all of your augmentation options and answer any of your questions.