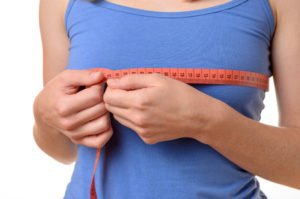 Undergoing a breast augmentation is a major decision. The right plastic surgeon can transform your appearance, restore your confidence, and give you the body you want, but the wrong plastic surgeon can give you a real-life horror story. So how can you find a Tampa plastic surgeon that has the experience, credentials, and skills to complete your breast augmentation perfectly? This guide will set you in the right direction.
Select a Surgeon That is a Member of the American Society of Plastic Surgeons (ASPS)
The American Society of Plastic Surgeons is the largest plastic surgery specialty organization in the world. It was founded back in 1931 and now represents 94 percent of all board-certified surgeons in the United States. As the leading authority on cosmetic plastic surgery, ASPS seeks to advance quality care to plastic surgery patients by ensuring high standards of training, ethics, physician practice, and research in plastic surgery.  
By choosing a surgeon who belongs to the ASPS, you guarantee that your surgeon has completed at least six years of surgical training following medical school, with a minimum of three years of plastic surgery residency training. Your surgeon will also have passed comprehensive oral and written exams, graduated from an accredited medical school, and completes continuing medical education on a regular basis. You definitely wouldn't want a breast augmentation plastic surgeon with subpar experience tasked with the responsibility of reshaping your breasts!
Look Carefully at Board Certifications
A true plastic surgeon must undergo extensive training to obtain a board certification. There are many physicians who give themselves the misleading title of "cosmetic surgeon" after weekend seminars about plastic surgery. These medical professionals lack the experience and training that is essential to complete safe and effective surgical procedures. The American Board of Medical Specialties (ABMS) outlines 24 core boards, including the American Board of Dermatology, the American Board of Orthopedic Surgery, and, of course, the American Board of Plastic Surgery.
It is essential that you select a doctor who is a board certified plastic surgeon. It is even better if your doctor is double board certified, like Dr. Landon at Landon Plastic Surgery. Dr. Landon is double board certified in plastic surgery and reconstructive surgery, so he offers more expertise and experience than the majority of other surgeons. Dr. Landon also goes above and beyond the qualifications of the other breast implant surgeons Tampa has to offer with his status as a Fellow of the American College of Surgeons and member of the Florida Medical Association.
Dr. Landon has been a practicing Tampa Plastic Surgeon for over 20 years, and every procedure is performed in an AAAASF certified operating suite. Dr. Landon is a plastic surgeon who can complete your breast augmentation with finesse, artistry, and precision. Call (813) 404-3380 now to schedule your consultation!