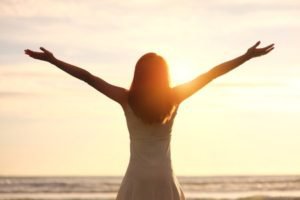 Every May, Americans honor Women's Health Month by encouraging women to adopt healthy habits and feel their best. However, that doesn't mean that women's health doesn't matter once June rolls around! It is never too late to treat yourself to the health, wellness, and pampering that you deserve. Here are some ideas to get you started.
NovaThreads
If you want to lift, shape, and contour your face without undergoing a surgical facelift, the NovaThreads treatment is your solution. This simple, non-surgical, and virtually painless procedure uses PDO threads to restore the "V-Shape" that defines a beautiful and youthful face. During the treatment, PDO threads are placed under the skin in a minimally invasive procedure that does not require any surgery or anesthesia. Each thread is strategically placed to trigger extra collagen production. As this extra collagen forms around each PDO thread, the skin is able to naturally repair itself to become tighter, firmer, and healthier. The results of your lifted and rejuvenated skin remain in place for up to two years!
PRP Injections
Platelet-rich plasma (PRP) is derived directly from your body and contains a powerful combination of blood platelets, stem cells, and growth factors. Once injected into your skin, PRP immediately goes to work to reduce wrinkles, fine lines, large pores, acne scars, lax skin, and even stretch marks! This is possible because the growth factors found in PRP trigger collagen and elastin production that heal the skin from the inside out. Whatever cosmetic problem you want to resolve on your skin, PRP is your solution.
Breast Enhancement
It's natural for your breasts to change over time. They might lose their perkiness and volume, leaving you feeling more self-conscious and less satisfied with your overall appearance. A breast augmentation, breast lift, or combination of both can resolve these problems by restoring the appearance of your breasts and helping you feel sexier and younger. You can customize your breast enhancement based on your exact goals, so whether you want to subtly lift sagging breasts or dramatically increase your breast size, plastic surgery can make it possible.
Landon Plastic Surgery in Tampa and Trinity, Florida specializes in all of these treatments and many more that will help you pamper and care for yourself not only in May, but all year round. Call (813) 404-3380 today to schedule your first appointment with a Tampa Plastic Surgeon and do something good for yourself.