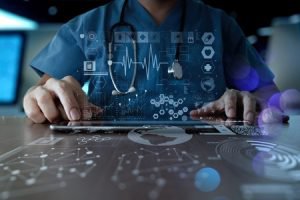 Four people were recently left seriously injured in Denver after a surgical assistant illegally began performing full surgeries on his own. Carlos Hernandez Fernandez, 36, now faces 14 felony charges for criminal impersonation, illegally practicing as a medical doctor, and unlawful sexual content with a patient. These are major charges that teach plastic surgery customers a critical lesson: always thoroughly research the person with whom you are entrusting your body.
According to the news stories out of Denver, Fernandez is charged with four counts of second-degree assault, two counts of unlawful sexual contact, four counts of criminal impersonation, four counts of unauthorized practice of physician, and one count of child abuse. His crimes occurred over the span of a year and a half after he began falsely representing himself as a licensed doctor in January 2015. Hernandez even named his clinic after himself and spent his time performing invasive surgical procedures that he was not legally certified to perform, including tummy tucks, facelifts, and liposuction.
In addition to falsely portraying himself as a certified surgeon, Hernandez also forced his patients to endure their invasive surgeries without general anesthesia. One victim Maria told reporters that she was only given something to dull the pain before her mini-tummy tuck, but still felt every movement and motion of the scalpel as it cut into her skin.
It is believed that Hernandez assumed false titles like Dr. and MD in order to target undocumented women with his wide variety of cosmetic surgeries. Maria summed up the lesson that all women should learn from her experience: "You should not go forward with a procedure like this until you have fully investigated the plastic surgeon and you know who he is and what he's doing." Indeed, it is critical for all plastic surgery clients to do careful research to ensure a plastic surgeon is legitimately board certified by the American Board of Medical Specialties. Word of mouth and website rating referrals are helpful, but should always be supported with legal proof that you will be in safe hands. Dr. Bruce Landon is a well known, popular Tampa plastic surgeon helping patients across Tampa Bay, Florida. Call today: (813) 404-3380