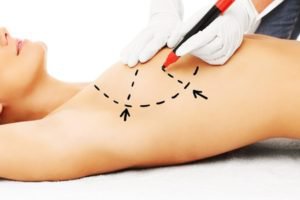 Breast augmentation is actually a fairly common cosmetic procedure. Tens of thousands of women have breast augmentation each year in the United States. With a procedure this common, it is natural to assume that recovery will be fairly straightforward. However, there are some things you should know about recovery from breast augmentation before you undergo the procedure.
Length of Recovery
The length of your recovery time will vary depending on several factors. Each individual is unique in their ability to heal effectively for a variety of reasons. Typically, full recovery from breast augmentation takes about four to six weeks. Make sure that when you schedule your breast augmentation that you are able to take the time to get plenty of rest and heal before returning to physical activity. If you work at a desk job, you may be able to return to work after about one week.
Activity Level
It is important that you do not increase your activity level until you are given permission from your surgeon. Bleeding can occur within the pocket of the breast implant, and this can lead to some dangerous complications. To prevent this from happening, it is important that you rest and only increase your activity level as your surgeon suggests. Pain and soreness will decrease after about five days, but you may still have some soreness for a few weeks.
Don't Take Off the Support
When you are first recovering from breast augmentation, you will need to wear wrappings or a support bra during your initial recovery. This is necessary to maintain pressure on the chest so that the breasts with the implants do not move unnecessarily, which can rip stitches or cause internal bleeding. The breast support should be worn 24 hours a day until your doctor approves you to move to a regular bra.
Recovery instructions for each patient that undergoes breast augmentation will vary. You may need to clean your incisions and apply ointment, or you may be instructed to leave your bandages on for a specified period of time. It is important that you follow all of your surgeon's instructions to the letter and follow up as scheduled.
If you have any additional questions about recovery after your Tampa breast augmentation, or if you are ready to get started, contact our expert Plastic Surgeon Dr. Bruce Landon today for more information or to schedule a consultation by calling (813) 404-3380.