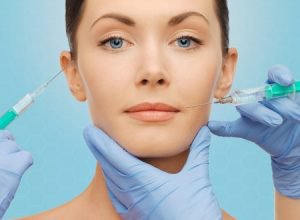 Have you begun to notice the signs of aging? Have fine lines appeared around your lips, eyes, or between your brows? These fine lines are often the first signs that you have entered mature adulthood. There are a lot of dermal fillers available for erasing these signs of aging, but for those who are just discovering their first wrinkles, Belotero is a great starter filler. Here's why you should consider Belotero for your first dermal filler treatment.
Approved for Use Near the Surface
Most dermal fillers are designed to be injected deep beneath the surface of the skin. When they are used to treat finer lines such as crow's feet or lines around the mouth, they often cause discoloration and discomfort. Belotero is different because it is designed to be injected close to the surface of the skin where finer lines live. In this way it is much more effective than other dermal fillers for those who only have a few fine lines to correct.
Lunchtime Treatments
Belotero is a very simple injectable procedure that takes less than an hour to complete. You can get your Belotero treatment on your lunch break and go immediately back to work to finish your day. There is no down time, and no visible evidence of the treatment.
Affordable
Belotero is just as affordable as most other dermal fillers, and results last up to six months. One syringe of Belotero is typically enough to get the results you desire, depending on the number of areas that you want to treat. It is very simple to schedule treatment of different target areas on different weeks so that you can spread out the cost.
If you are interested in Belotero injections to erase your superficial fine lines and wrinkles, contact us today for more information by calling (813) 404-3380 or to schedule an appointment at our Plastic Surgery practice in Tampa.