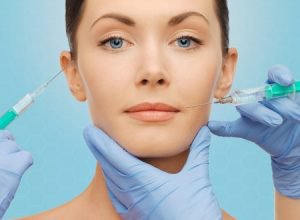 Dermal fillers have become beauty treatment staples, and for good reason! Fillers use safe and natural formulas to accomplish many different anti-aging tasks, including adding volume to the skin, banishing wrinkles, augmenting the lips, and triggering extra collagen growth. There are now many different dermal fillers available, making it possible for patients to customize their results with the products that best meet their needs.
Belotero is one such dermal filler that sets itself apart from the others because it is so light and gentle. If you're looking for the right product to address superficial etchings on the most delicate areas of your face, Belotero is the perfect option.
The Belotero Difference
From the time that women celebrate their 20th birthday, their bodies have lost about 1 percent of collagen every single year. This loss adds up and eventually causes lines and wrinkles to form around the lips, mouth, and chin. Belotero was specifically formulated with these problems in mind.
The Belotero formula is based on a proprietary Cohesive Polydensified Matrix (CPM) that produces an incredibly smooth and flexible hyaluronic gel. This allows Belotero to work in a way few other fillers can by blending into the natural skin structure and subtly smoothing out facial lines and wrinkles. Instead of simply providing extra volume to the face, Belotero precisely fills wrinkles and fine lines so that the skin appears smooth and youthful.
By using Belotero as your filler of choice, you can noticeably improve your fine lines and wrinkles without any worry of the results looking unnatural or too dramatic. Belotero can target your nasolabial folds, vertical lip lines, corner lines, smile lines, and chin wrinkles. Most women visit Dr. Landon in Tampa and Trinity, Florida twice a year for Belotero treatments to maintain natural, vibrant results. Give our Tampa Plastic Surgeons a call today at (813) 404-3380 so you can schedule your first appointment and see what a difference this hyaluronic acid filler can make!