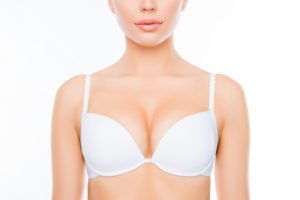 Cosmetic surgery is on the rise but it's no surprise that Breast Augmentation is still the #1 cosmetic procedure.  Many women of all ages decide to undergo breast implant surgery for various reason but most often to help them feel more confident and attractive. If you are considering a breast augmentation, these five facts will help you understand exactly what you should expect from this popular cosmetic surgery.
Breast Implant Surgery Adds Shape to Small and Deflated Breasts
Breast augmentation is designed to make your breasts fuller, firmer, and shapely. It is an appropriate choice for women with small or deflated breasts who want to embrace larger breasts and enhance their overall appearance. Keep in mind that a breast lift can also be combined with a breast implant surgery to reverse sagging and keep the breasts youthful.
Breast Implants Can Look and Feel Like Natural Breasts
The most popular implants are made from silicone and designed to look and feel just like real breast tissue. The "gummy bear" implants, for example, hold their shape, cannot leak, and deliver more fullness to the upper part of the breast when standing. If you want your new, larger breasts to look completely natural, the right silicone implant can make that a reality.
Breast Implants Can Improve Your Sex Life
Breast implants don't just enhance your physical appearance; they boost your confidence as well! Many women report better intimacy after their breast implant surgery thanks to improved confidence and partner satisfaction. In fact, a study published in the American Society of Plastic Surgeons magazine found that on average, a woman's sexual satisfaction increases more than 30% after surgery.
Breast Implants Don't Have to Be Enormous
It's a myth that breast implants have to be very large. Your implants can be designed to add subtle volume to your breasts, make your breasts even, or add just enough size to help you feel better in your body. You will work with your plastic surgeon to make the right decision for your shape and size.
A Talented Surgeon Will Make All the Difference
Not every plastic surgeon is Board Certified or has the experience and expertise to complete a breast implant surgery that delivers the best possible result. It's essential to search until you find a highly qualified and capable surgeon like Dr. Bruce Landon at Landon Plastic Surgery.
Dr. Landon is a Board Certified Plastic Surgeon with more than 20 years of experience helping the women of Tampa, Florida get the bodies they've always wanted.
Call (813) 404-3380 today to schedule your Tampa Plastic Surgery consultation at Landon Plastic Surgery.