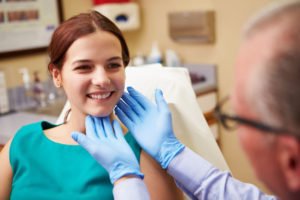 When you purchase a car, move into a new home, or plan a vacation, what do you do before shelling out money? You research, ask questions, and shop around to ensure that you receive the best deal from the most qualified source. Preparing for your cosmetic surgery is no different! Countless doctors will try to claim they can safely and effectively deliver the results you want, but only a select few should actually be trusted.
To ensure that you select the right plastic surgeon and plan for your procedure accordingly, be sure to ask these five questions at every cosmetic consultation.
Are you a board certified plastic surgeon? It is essential that you confirm the surgeon who will perform your procedure is board certified by the American Board of Plastic Surgery. The ABPS holds surgeons to very high standards, so receiving your surgery from a board certified surgeon puts you in the hands of a highly trained, experienced, and proven professional.
Do you perform this procedure frequently, and what results have your patients displayed? You don't want to be a guinea pig, so make sure to confirm exactly how often your surgeon performs the procedure you have in mind. Even more importantly, ask to see before and after pictures from real patients to ensure that your envisioned results are compatible with the results the doctor produces. The more experience your surgeon has the better, because he will be more familiar with the techniques and tricks that deliver impeccable results.
What type of anesthesia will I undergo, and from whom? You don't want to take your anesthesia lightly. Local anesthesia and general anesthesia are safe when performed by a credible provider, but both types of anesthesia need to be controlled based on the needs of each patient. Your comfort and safety are both reliant upon your anesthesia provider, so be sure to get a clear answer to this question. Limiting your selection to a board certified surgeon ensures that all professionals involved in your surgery will be licensed, trained, and from accredited surgical facilities.
What should I expect from my recovery process? The process doesn't end after your surgeon puts down his tools. You still have your entire recovery process to endure! Inquire about your recovery period at your consultation to make sure you fully understand how you surgery will impact work, childcare, exercise, and daily activities. Some procedures will only put you "out of commission" for a few days, while others will leave you dependent upon others for weeks.
What community recognition do you have? A highly qualified and credible plastic surgeon will have accolades from the community that support and prove his skills and talents. Dr. Landon at Landon Plastic Surgery, for instance, was just voted the #1 Plastic Surgeon in Tampa by Tampa Style Magazine Readers. He also receives five-star reviews and rating from his clients, including reviews like this:
"Dr. Landon honestly changed my life, literally. I've never been so confident in my life. Dr. Landon performed a tummy tuck on me and did an incredible job. Not only he's a great doctor, he's a great listener as well. I walked in the office for my consultation and the way he described how he was going to perform the surgery was awesome. The staff is awesome and the office is beautiful! Overall, I'm so happy I chose him as my plastic surgeon. Highly recommend!"
Anyone can wear a white coat and make promises, but by carefully doing your research you can select a plastic surgeon like Dr. Landon who has earned the feedback he receives. You can schedule a consultation at Landon Plastic Surgery in Tampa or Trinity, Florida by calling (813) 404-3380.
Dr. Landon is a board certified plastic surgeon with more than 20 years of experience doing everything from tummy tucks and breast augmentations to facelifts. All of his procedures are performed in Landon Plastic Surgery's fully accredited AAAASF office-based ambulatory surgery center. By scheduling a consultation with Dr. Landon at his Tampa Plastic Surgery practice, you will benefit from his wide range of experiences and commitment to helping his patients love their results.