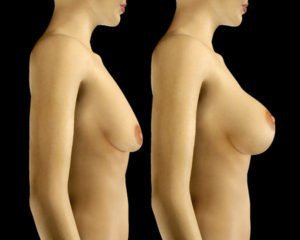 Perhaps no other part of the body helps women feel as sexy and feminine as the breasts. However, it's also no secret that the breasts don't stay naturally full and perky forever. Countless women experience frustration, embarrassment, and disappointment as pregnancy, breastfeeding, weight loss, and aging cause their breasts to lose their form. If you can relate to those feelings, you may be interested in undergoing breast lift surgery to once again have breasts that you love. The following three points will help you understand exactly how a breast lift can help you reach your aesthetic goals.
A Breast Lift is NOT an Augmentation
It's common for people to assume that any breast surgery will result in larger breasts, but that's not the case. A breast lift, also known as a mastopexy, serves the specific purpose of lifting droopy breasts. The "droopiness" of your breasts can be measured by taking nipple height in relation to the lower breast crease. A mastopexy resolves drooping by removing excess skin and tightening the surrounding tissue in order to raise, reshape, and contour your new and improved breasts. This process does not add to your breast size.
Be Ready for Six Weeks of Recovery
Your recovery process will become easier every day, but you will need to be prepared to wait six weeks until you're completely healed. The first week following surgery is the most important because you need to limit the motion in your shoulders and arms. You can expect to return to work a week after your surgery, but you'll need to avoid heavy lifting and vigorous activity until you are cleared for exercise around six weeks.
You Can Get Implants, Too
If you want to lift your breasts and eliminate unsightly sagging, but you also wish your breasts were bigger, you can arrange to receive an augmentation with your breast lift. This is a very common combination that helps women achieve all of their breast enhancement goals simultaneously.
Dr. Landon is a leading Plastic Surgeon in Tampa who specializes in breast lifts and augmentations. Call (813) 404-3380 to arrange your consultation and begin your journey to once again having breasts that you love.